Local Trail Centres
LOCATION:
Dyfi Bike Park is based in the Esgair Forest three miles north of Machynlleth, just off the A487
towards Dolgellau It's clearly sign-posted from the main road at Pantperthog.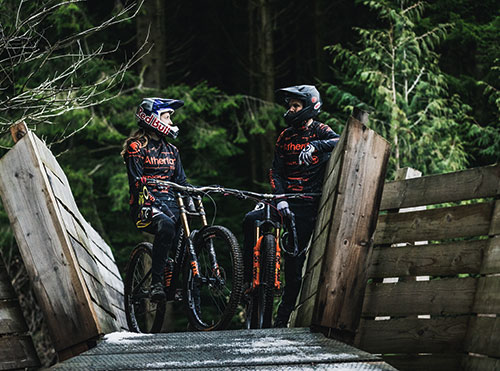 Brechfa is 17 miles south of Cyclemart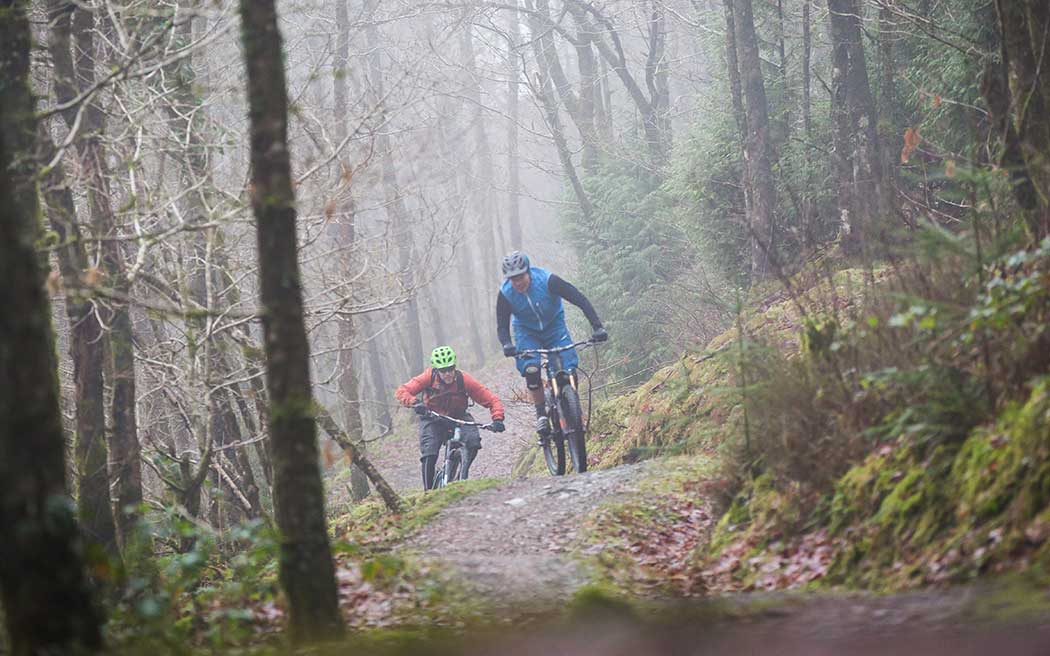 Brechfa is a perfect destination for both pootlers or those who like to ride totally pinned. The GORLECH TRAIL, designed by ROWEN SORRELL, is made up of three big climbs and descents stretching over its 19km. More progressive riders can also test their full arsenal of skills on the fearsome but thrilling features of the black graded RAVEN TRAIL! In contrast, the DERWEN TRAIL is the starting point for families and novices and a great introduction to mountain biking. All trails show off Brechfa Forest at its best.
---
The Red graded Cwm Rhaeadr Trail is about twenty miles northeast of Brechfa.


From the small car park the route climbs on a scenic fire road for 2.7 kilometres.
You then have four kilometres of awesome downhill back to the car park!
It is well worth a look if you are in the area.
---
Bwlch Nant yr Arian Forest Centre is 18 miles north of Cyclemart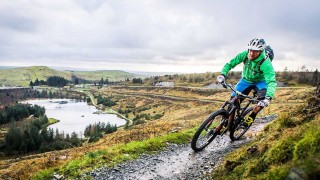 Bwlch Nant yr Arian Forest Centre is a little piece of heaven in the Cambrian Mountains with scenic walks and world class mountain biking. Red Kites are fed daily, and can be viewed from the Bwlch Nant yr Arian Forest Centre café with a breathtaking lakeside view.
The SYFYDRIN TRAIL is an epic ride in epic countryside. This trail takes in the entire existing Summit trail with its fantastic swooping, flowing singletrack, and adds to it by leading you out onto the high open hills with stunning views. It is a long and challenging ride in exposed and remote countryside, so go equipped for any eventuality.
The PENDAM TRAIL combines sections of the 'Summit' and 'Syfydrin' trails to give you a taste of the fantastic riding and scenery available. Although it is the shortest route at Nant yr Arian, it includes lots of technically challenging singletrack and some hard climbs.
The SUMMIT MOUNTAIN BIKE TRAIL has Superb views and awesome riding on flowing twisty single track make the Summit trail something you will want to do over and over again. There are endless riding opportunities around Nant Yr Arian with an unrivalled network of bridleways, byways and tracks criss-crossing the mountains.